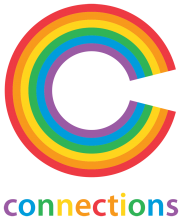 College Student Group Exploring Spirituality: Wisdom • Practice • Service
ShepConnections is a Shepherd University student group designed to encourage the spiritual exploration of college students in a diverse, non-denominational, non sectarian context. Connections seeks primarily to build and nurture community and compassion, which we understand to be core spiritual practices.We gather twice a month and explore together various ways of listening—to our own lives and experiences, to one another, and to the Spirit that draws us together. We seek to provide open and non-judgmental space for individual expression, and an oasis of rest from the often over-full experience of college life.
We welcome all seekers, regardless of faith, gender, race, or sexual orientation. With roots in progressive Christian wisdom, we welcome the wisdom of all deep faith traditions.
We will gather biweekly starting in the Fall of 2020 over Zoom.
We will also gather once monthly in person, masks on! (per Shepherd University's student group guidelines).
Food is on us.
Conversation is free.
For more information see our Facebook Page & Facebook Group and feel free to contact Director of Campus Ministry: Morgan Sell: morgansell311@gmail.com